The tale of the Titanic is featured in countless history books, films and TV and more. However, there is rarely a chance to see parts of this piece of history in real life…until now. Step back in time to learn the true history of those aboard the fated ship at Titanic. The Exhibition, which will arrive this Fall at National Harbor in Maryland, just a 30-minute drive from D.C.
Tickets are now available for this Titanic exhibit!
The exhibit features original objects belonging to passengers, recreations of the ship's interior, and thoughtful recollections of heroism from those who survived. It's truly a moving and unmissable experience to be a part of.
This experience allows guests to learn more about the 1912 tragedy, over a century later. Titanic. The Exhibition is created by award-winning events producer Musealia. About 200 objects from passengers are displayed, remembering a very human side to the story of the ship's sinking.
Get tickets and learn all about the history of the vessel and the stories of the people on it.
You'll be able to tour different rooms during this emotional exhibition, featuring life-size replicas of some of the ship's areas. As you set foot in the modest third-class cabin or lavish first-class suite, you can listen to the testimony of survivors on a dynamic audio guide, which also features music and sound effects (be sure you bring your headphones).
Throughout the exhibition, you'll follow the life of the ship, from conception to current state, unraveling true tales through photographs and personal belongings as you go. The experience takes place at National Harbor located at 151 St George Blvd, Oxon Hill in Maryland.
This captivating experience is suitable for all ages, so grab your family and friends and prepare to head back in time. Tickets to this emotionally moving experience tickets are available!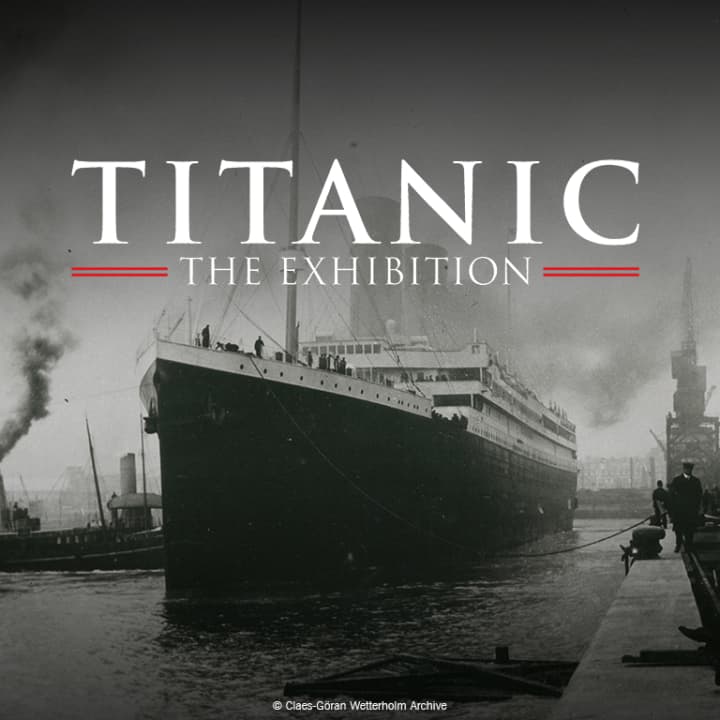 Titanic. The Exhibition - DMV Area
---