See Van Gogh's masterworks come to life in epic proportions at the Rhode Island Center this summer!
You've never experienced Van Gogh like this before. Instead of standing and staring at one of the artist's iconic beautiful framed paintings from far away, imagine being able to walk inside one — the vibrant colors swirling around you while you take in the stunning, post-impressionist works in an otherworldly way. Well, that's exactly what you'll be able to do at the brand new Immersive Experience coming to DC this summer at the Rhode Island Center!
Rhode Island Center was an old shopping mall that is being reinvented to become a multipurpose environment with new buildings, leisure, and cultural facilities. It's conveniently situated along Rhode Island Avenue which runs from Dupont Circle, Logan Circle, through Shaw, and Bloomingdale neighborhoods, thus easily reachable from other parts of the city. Rhode Island Center is also efficiently accessible from the Red Line, which is the busiest Metrorail line of the city. With over 23,900 square feet of space, it's going to become the new hot spot of DC.
Residential units are being constructed across the street from the Rhode Island Center, creating a new up-and-coming neighborhood to the distinguished DC landscape. Indeed, approximately 345 apartment units, 47,000 square feet dedicated to retail, and 2,000 parking spaces are being built to accommodate the influx of new Washingtonians.
Lighting up over 23,900 square feet of the Rhode Island Center, Van Gogh: The Immersive Experience will take you on a stunning ride through the incredible works of one of history's greatest artists. 
Using technology to recreate animated displays of Van Gogh's masterpieces you'll be immersed directly into the paintings themselves, looking up at a Starry Night and watch the stars dance around the room in Van Gogh's iconic style. Van Gogh: The Immersive Experience from renowned European "edu-tainment" company Exhibition Hub utilizes a unique combination of dozens of projectors, 15,000-square-foot screens, plus a separate high-tech VR adventure, to create an absolutely unique and incredible 360° digital art experience.
[Featured image: metrobar]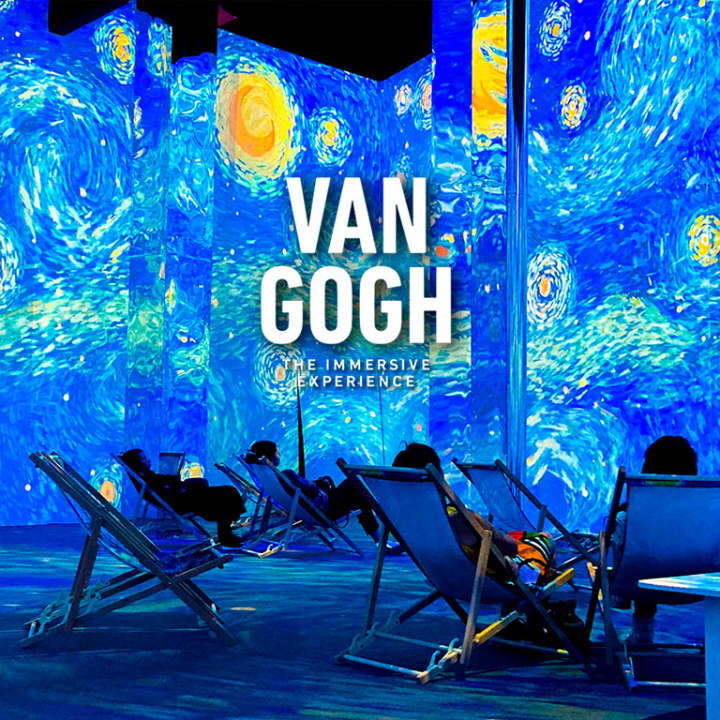 Van Gogh: The Immersive Experience
---